Story, Sales, Success: The Marketing Continuum
May 26th, 2013
When you're just starting to spend marketing dollars,
it's all about the balance.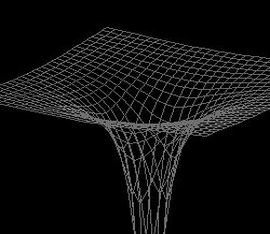 Quite a few of my clients are small-but-growing-quickly companies. When they call me, it's because they're just starting to expand beyond their original footprint. They're spending money on new salespeople, looking to build on early success, and they need to find a way to make a mark in a larger marketplace.
Typically, these companies have strong entrepreneurial leaders who've attracted some great talent, and they have a good idea of what's working well with their clients. But they're so busy wearing so many hats, and getting approached by so many vendors trying to sell them marketing 'opportunities' (how on earth do those obscure trade journals find small businesses so quickly? And manage to convince them that spending $4000 on a half-page ad is actually a good idea?), that it's easy for them to waste money on marketing efforts that don't work, and don't build anything for the future, either.
Successful marketing strategies are based on a continuum.
The best way to start building a brand and a marketing strategy is to start by defining 3 key areas, and then keep refining, revisiting and reiterating them.
1. STORY
Successful entrepreneurs are already telling a story about their business. Growing the business means codifying that story, and then making sure that everyone in the company is telling it consistently.
This becomes the basis of the brand identity, but for small and growing companies it will change and grow over time, as new products and services - and points of difference - are added.
2. SALES
In my experience, the best entrepreneurial companies are selling stuff all over the place, and not always doing it in a systematic manner. This is fine when there are only one or two core salespeople, but can become problematic when the company starts hiring a more junior salesforce.
So before you even start recommending a marketing spend, you have to take the time to figure out a sales strategy for the short, medium and longer term. This includes identifying target markets, termite strategies (i.e. quick and easy sales that will lead to long-term sales relationships), and products.
The sales strategy will also change over time, as the client moves into different markets or expands its offerings.
3. SUCCESS
This is really about defining what success looks like in both the short and longer terms. Sometimes a smaller company can get so focused on short-term cashflow that they don't have time to look at long-term goals; other times the company dreams big but isn't balancing long sales cycles with quick hits. Some entrepreneurs dream of winning awards for R&D; others define success as being able to spend 6 months in Tahiti.
Balancing Story, Sales and Success
In the first year of a real marketing strategy, it's all about balancing these 3 elements: Making sure the story is the right one to achieve the sales and success goals; making sure the sales goals are reflective of the story; making sure that the story and the sales are the right ones to lead to the vision of success.
All three will change, especially at first. But if you keep them all firmly in mind, you'll find that it'll be much easier to assess, budget for, and measure marketing efforts.
---
Time, love, money: People only want 3 things
December 17th, 2012
Whether it's B2C or B2B, people only want 3 things.
Good marketing is just about demonstrating how your product delivers.
I've said it before and I'll say it again: Whether they're at home or at the office, making purchasing decisions for themselves or their company, people all want the same 3 things:
To make or save money
To do less work (or save time)
To look like a star
In other words, everyone wants money, time and love.
Great marketing is really just about demonstrating how your product, service or brand will deliver against one or more of these things.
Making or saving money
This is the easy one: Demonstrate how your product or service is cheaper, or will save the consumer money in the short- or long-term, and you'll have lots of customers. This is why Brita focuses on how many bottles of water you won't have to buy, rather than on the quality of the charcoal in their water filters. Works in all settings (i.e. whether the consumer is making buying decisions in a work environment, for family, or for themselves).
Doing less work or saving time
If you've ever had to sell anything in a corporate environment, you know that telling a roomful of people how your product or service is going to make their day-to-day lives easier by cutting their workload in half is enough to get you halfway to the close.
And of course I don't have to tell you that 95% of household product advertising is dependent on the old 'Our product will save you so much time!' chestnut. Like this one:
(Though I can't help thinking: If using a dryer bar instead of dryer sheets does, in fact, leave you more time to "think about what your boys are doing", you probably weren't using the dryer sheets properly in the first place.)
Looking like a star
This one is also known as 'getting love/admiration/recognition'.
In B2B marketing, this translates to a message like "If you use our product or service, you will definitely earn the admiration of your peers, the respect of your manager, and probably a promotion and a raise!" (We've all heard the old saying, "No one ever got fired for hiring IBM...", which is a direct reference to the fact that buying decisions in a corporate environment tend to be made not on a totally rational basis, but on how those decisions will reflect on the decider.)
In B2C marketing, this is really where 'branding' comes in to the picture, and we need look no further than the huge lineup outside of Tiffany & Co. at Yorkdale Mall this past Christmas Eve. I wish I'd gotten a picture, but trust me when I say that by 9am on December 24th, there were 250 men in line outside Tiffany's.
Nothing in Tiffany's was going to deliver against #1, and standing in line with 250 people definitely isn't going to deliver against #2. But giving someone a little blue box is practically guaranteed to make you look like a rockstar, at least for the rest of the day. Why? Because for lots of people, wearing Tiffany makes them feel loved/admired/the envy of their peer group.
Having trouble deciding whether a marketing message 'resonates' with the target?
Just ask yourself: Does it clearly demonstrate how the product or service delivers against the 3 things everyone wants? If not, you probably want to go back to the drawing board.

---
More Choice = Fewer Purchases
May 21st, 2012
Lots of choice may seem like a good thing, but it won't make people buy more of your stuff.
Ten years ago, researchers at Columbia and Stanford Universities published the results of experiments in which they studied the effects of choice on action. They discovered that when people are given limited choices, they are more likely to take action (making purchases or writing essays, in the study) than they are if they are given an 'overwhelming' number of choices.
(The study has become a little famous as 'The Jam Study' - because the first experiment they did involved 24 different types of Wilkins & Sons jam - and you can read the full text here.)
I've read the study - so you don't have to! - and while I think it has some limitations (small sample size, relatively trivial situations, and simplistic decision-making models), there are some other interesting conclusions:
People who were given no choice were less happy with what they were given than people who were permitted to make choices
Consumers' stated preferences were for more choice. However, when they were given more choices, they became less satisfied with their selection
People can find choosing among 'too many' alternatives to be both 'enjoyable and overwhelming' simultaneously
What this means for B2B marketing
I work with a lot of SMB (small/medium business) companies. I'm often called in when they want to do a new (or first) website, and this coincides with a redefinition of their value proposition and service offerings.
One of the biggest problems I encounter is that many SMBs - even the ones which have had some success - have a really hard time narrowing down the number of services they want to offer. Even when they know that 85% of their business comes from one or two specific service offerings, they're afraid that if they don't throw in all the other things they can do (or could do, if only they found a client to offer them to), they'll somehow miss out on a Big Opportunity and leave money on the table.
Except that when you try to put every possible service offering on your website, or try to make your value proposition too inclusive ("We help people"), you simply end up overwhelming your potential clients - and driving business away.
Things to keep in mind:
Limited choice is a positive influencer of action and satisfaction: It's a good idea to communicate that you can provide more than one service. In a B2B SMB environment, I'd suggest that it's probably very important to offer more than one service, or your potential customers might think that you're too limited to become a strategic partner in the long term.
Too much choice causes frustration: The Jam Study saw a high correlation between 'overwhelming choice' and 'frustration', even when the consumers liked the products/options they were given. When it comes to B2B services, which involve products and services much less inherently enjoyable than the jam and chocolate used in the study, the potential for business-killing frustration becomes greater. If you're selling something that already tends to cause frustration or anxiety - photocopier maintenence, computer repair, financial services - you want to make your choices as simplified as possible.
More choice = less opportunity for the 'Aha!' moment: When you're creating marketing for any channel, you want the target to see the message and immediately say "Aha! This is the right product/service/company for me!" When the consumer is instead faced with an interminable list of possible services, you reduce the chances that they'll immediately see that you deliver the one they're looking for.
Too much choice leads to a muddled message: I've written before about the importance of clarity when it comes to your message. The #1 barrier to a clear message is trying to accommodate 8 million service offerings in one value proposition or on a homepage. Concentrate on your core competency and you'll do better at getting your message across.
Remember: There's nothing to stop you from expanding the services you sell in the long run, but it's easier to gradually introduce existing clients to new products and services over time than to try to hit them with everything you've got all at once and risk driving them away.
---
Are you sure your employees know what you sell?
March 24th, 2012
Your most influential target audience is your staff.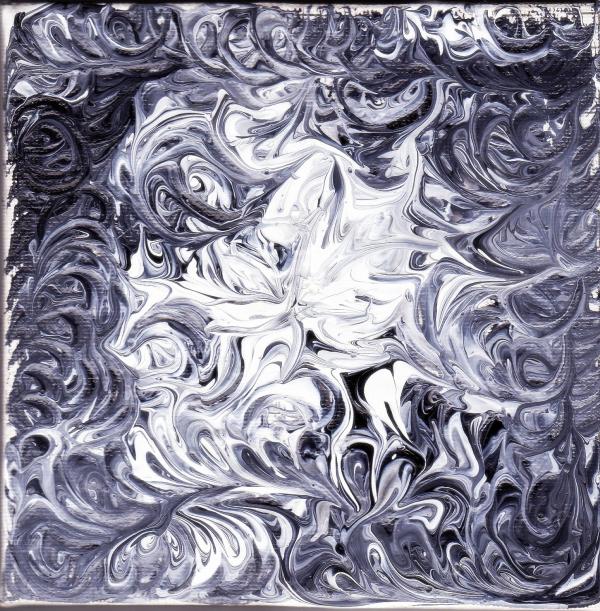 This is a painting called 'Confusion', and it's definitely how the inside of my head looks when I myself am not sure what's going on.
A couple of years ago I was working with a smallish-but-getting-bigger-fast B2B company, and our marketing efforts seemed to be fairly successful: We were getting buzz in the marketplace, having little trouble getting meetings because potential clients had always "heard good things" about us, winning new business over larger, more established competitors - by most indices, our marketing efforts were delivering results.
But revenue growth just wasn't following the same trajectory. Sure, it was growing - but not as steeply as our brand awareness and equity seemed to be. And we weren't sure why.
Then I sat in on an all-staff meeting, and I began to understand.
When the company was smaller, senior leadership (all of whom were highly entrepreneurial) was very involved with every client engagement. They were handling much of the day-to-day interaction, which meant they could build relationships, listen for opportunities, ask for referrals, sell additional services - all the revenue drivers that make an investment in marketing worthwhile in the long-term.
As the company had grown, however, a lot of the account management had been handed off to newer, more junior employees. When I sat in on the staff meeting, I could see that while the newbies were hard-working and anxious to do a good job, most of them weren't nearly as enthusiastic about the organization as the senior leadership, and in many cases didn't even really have a good grasp of everything the company sold, how it could help clients, and why it was so great.
In other words, they weren't familiar with the brand story, the positioning, or the value proposition.
Stop thinking about training your people. Start thinking about marketing to them.
Now, some people would say that this was a job for Sales Training. I tend to disagree - mostly because 'Sales Training' is something that seems to be reserved for 'Sales People', and I'm of the opinion that every single person in the organization, from admin assistants to account managers to the accounts payable people, can (and should) be sales influencers. They can spot opportunities, influence decision-makers, increase brand awareness, build relationships - all of the things that drive long-term revenue growth.
Try to give them 'sales training', and they'll tune out or privately decide that it's 'not their job', since they aren't in sales. Market to them, on the other hand, and they can become passionate evangelists who are invested in telling (and living) the brand story.
What does internal marketing look like?
Well, it looks a lot like your external marketing - just using different channels.
Some ways to start marketing to employees:
Include a session with the Marketing Director as part of your onboarding efforts for new hires - I know you probably make fun of your marketing people for being so bloody enthusiastic all the time, but they can be infectious
Make sure all employees have reviewed your marketing materials and know exactly what you sell, why it's different and better, and why it's so successful in the marketplace
Deliver the same great experiences to employees that you deliver to your customers. Do you send flowers or gift baskets to new clients? Great - send them to new employees or on employee anniversaries, too.
You know that e-newsletter you send to clients to tell them about all the neat stuff you're doing? Make sure you're sending the same info to your employees - before you send it out externally. It's amazing how well people respond to feeling like they're 'in the know' ahead of everyone else
Have all staff - especially juniors and newbies - spend time with members of the senior leadership team, the same way you bring in the C-suites to help sell a new client. Employees will feel respected and valuable, which encourages engagement, and they'll absorb some of the entrepreneurial enthusiasm that your senior people are projecting
You wouldn't hand a potential client a giant binder of single-spaced text and tell them to read it and call you if they want to buy something - don't do it to employees (via an Employee Handbook), either. Review information with them, point out the interesting bits, and encourage them to ask questions
It takes 4-7+ touchpoints for a potential customer to really understand what you do and make a purchase, and it takes a long-term relationship to drive repeat business. It's the same with employees: Don't assume that a week's worth of 'onboarding' is all it takes for them to become experts in your business or passionate brand storytellers.
I know this has a lot of overlap with what HR would call 'training'. But when you think of it as informing, persuading and wooing your employees the same way you do your customers, you'll get the increased emotional investment that does a better job of driving long-term sales growth.
---