Entries tagged with client management
Overcoming the Fear of Branding, Part 2
September 27th, 2013
Helping clients overcome the fear that branding will somehow 'cheapen' their product.
(I have borrowed this image from Saatchi & Saatchi's mostly failed concept of 'lovemarks': brands that go beyond loyalty into passionate emotional attachment. Lovemarks never really got off the ground, but I still think this is an interesting way to look at branding in general.)
Last time we talked about how small business owners - especially ones who have already had some success and are looking to take their organization to the next level - can be reluctant to embrace the idea of branding their company (or their product/service) because they feel that brands are somehow fake.
I understand: No one wants to think they're turning their professional services firm into the Kim Kardashian of consulting.
But, reality tv stars aside, branding really isn't about fakery, because as a small business owner you can't 'trick' anyone into having an emotional attachment to you, your company or your products. Branding is all about identifying the reasons people already feel strongly about you, then amplifying them so that it's easier to spread the word.
In fact, your brand already exists - you just haven't identified its components, articulated the message, and made it consistent.
How to get to a comfort level with branding
Okay, so how do you start to build a brand that's a real reflection of what you're already doing? Start with these steps.
1. What 'story' are you already telling about your company?
If you've been in business for any length of time, you've already been telling some kind of 'story' about your company. This may involve the strengths of the founder, how you got started, your philosophy or approach. As I've said before, branding is really just about telling the right story about your company. It's hard to say your brand is fake when it's based on a story you're already telling.
2. Examine the brands you personally love
I do always think it's funny when people tell me they don't believe in branding - but then pull out their iPhone, make impassioned speeches about whatever haircare product they use, or say something like "No one ever got fired for buying IBM." But it's a good opportunity to think about the notion that branding is somehow fake: If you really believed that branding was trickery, you wouldn't be using these products.
3. Remember that branding is really just a way to help people navigate a sea of products and services
If you walked into a grocery store, and everything in it was in black-and-white packaging without any branding at all, it'd take you hours to do your shopping because you'd have to examine every single product in the store. Branding is really just a shortcut to decision-making, a way to help consumers/clients understand "Oh, this is what I was looking for!" When you look at it that way, branding is really more about helping the consumer than tricking them.
4. List your real functional benefits.
'Functional benefits' are the 'factual' ways in which you're better than your competitors. They may include being cheaper, faster, having more selection, more convenient hours, better customer service, longest in the business, etc. Make a list of them, and be honest - only include the ones which are really different from your competitors.
If you've done a good job of editing, you'll end up with a list of 2-3 key functional benefits which genuinely differentiate you from the competition.
5. What do your best clients say about you?
Most successful small businesses have a core of loyal clients who keep coming back to them again and again, and who refer them to other clients. If you don't already know, ask them why they love you so much. Chances are, you'll find their reasons have little to do with what you listed in #1. They may like that you have convenient hours, but love that you always give them good advice; they may think you have good customer service, but love that your staff doesn't have much turnover and they can count on seeing the same faces every time they visit your office.
What your best clients say about you to their friends and family is the best place to start when building your brand - and it's absolutely not 'fake'.
---
The 11-Question Marketing Strategy
September 5th, 2013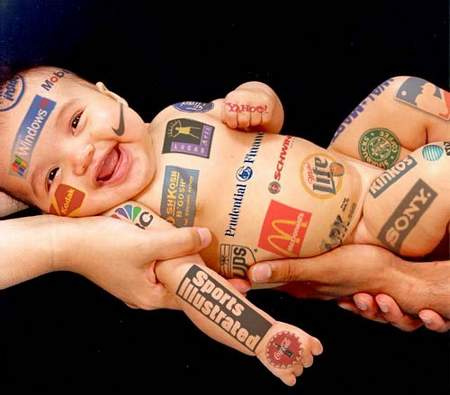 You know you need some marketing. But where do you start?
These days, most of my work is with small-but-fast-growing brands, like this and this.
I spent the first 10 years of my marketing career working with big brands, but I much prefer working with entrepreneurial companies: They're willing to take more risks, the limited budgets mean you have to get more creative, and there's more room for a big vision that isn't going to get hijacked by layers of stakeholders because you're creating a brand from scratch with a small team of highly invested people.
The challenge in starting from scratch, however - especially when you're working with companies who don't have in-house marketing or communications resources, and who have never really undertaken a marketing project before - is knowing where to start. When you've got a limited budget, it's crucial to focus your resources.
So how do you do that?
The 11 questions you need to ask to arrive at a marketing strategy
Most entrepreneurial businesses don't want to shell out $25k to a 'consultant' to generate some 50-page PowerPoint deck about Their Marketing Vision. And I agree - that's $25k they could be spending on results-oriented marketing efforts.
Here's how to get a good handle on what your marketing strategy should look like, in 11 handy questions.
1. What are your top 3 business goals for the next 12 months?
All marketing initiatives need to be tied to specific business goals - with specific revenue numbers. There's no point in increasing retail sales if what you really need is to increase sales via sales brokers. Answering this question will also help you arrive at a realistic marketing budget.
2. Where do you see the business in 3-5 years?
While the answers to #1 should be highly specific ("Increase revenue on X product by X%"), the answers to this should be more 'visioning', like "We'd like to be the leading provider of X in X area"). However, it's important to keep this realistic: If you're currently the #10 player in a saturated market, know that 3 years probably isn't long enough to get to the #1 spot.
3. What are your top 3 most pressing business issues?
Are you suffering from a lack of awareness? Not being considered in the competitive solution set? Not being able to communicate with customers? Operational delays? Confused employees? Marketing and communications can help with all of these - and sometimes it's more effective to spend marketing dollars training and educating employees than to build a fancier website.
4. Which of your products/services is currently making you the most money right now?
The product/service with the best margin may be the best place to start spending marketing dollars, because you'll get more bang for your buck. Once you've tested the market, you can invest in other products/services.
5. What are your top 3 barriers to sale/sales objections right now?
Are your salespeople having trouble getting meetings? Are they having trouble closing them? Are potential clients having a hard time finding you, or are they worried about your credibility in the marketplace? Do you have a great sales team but a confusing message? Before you start undertaking television advertising, it might be best to focus on sales materials or a more coherent brand identity.
6. What do(es) your target market(s) look like?
This is a big one for small- and mid-sized businesses, who typically want to sell to 'everyone'. But when you're just starting with marketing, the more you can segment and target narrow niches, the better results you'll have. It's better to divide and conquer than to go scattershot.
7. Do you have a 'brand story'?
Do you know what you sell, why it's different or better, and how it will make the lives of your customers and clients better? In my experience, most small-but-growing businesses do have a compelling story - they wouldn't have made it this far if they didn't - but it's not being clearly and consistently articulated. Sometimes this is where an outside marketing consultant can help the most.
8. What are your current communications assets (website, infosheets, social media, etc.)?
It's important to understand what marketing tools you're already using, and whether they're working or are just placeholders. Maybe your current website doesn't need a huge overhaul - maybe it would be better to spruce it up a little, then focus efforts on that dormant Facebook page that already has 250 'likes' and which could grow. And don't forget that people can count as 'assets': Maybe you have a salesperson who happens to be a technology geek, who'd love to take on your social media responsibilities.
9. What are your customers/employees/other stakeholders saying about the way you're communicating with them right now?
The other day I talked about how great branding comes from the inside. Employees who are on the front lines - both with customers and with management - probably have some great insight into your communications in terms of what's working and what isn't. One anecdote from one strident employee shouldn't direct your whole strategy, but if you've been hearing from employees and customers that, say, your website is difficult to navigate or they don't really understand your product line, that's probably something to consider.
10. What does business success look like to you, 12-24 months from now?
This sounds a lot like questions #1 and #2, but it's interesting: If you go through these questions in this order, you'll find that by the time you get to this question, you'll get answers that have more to do with positioning, proposition, corporate culture, client base, etc. Because while the answers to 'business goals' tend to be expressed in terms of sales and revenue, overall business success is a lot more complex.
11. What does marketing success look like to you, 12-24 months from now?
99% of the time, marketing is a long game, especially when you're just getting started and need to build brand identity and awareness, and test the marketplace. Sure, the goal of marketing is, ultimately, to 'sell more stuff', but it can do that in a lot of ways, from driving site traffic to increasing engagement to improving customer service to improving the sales function. So the answer to this question isn't just "Sales should have increased by X%", but also "Increased customer retention", "Lower cost of customer acquisition", etc.
I know, I know - another long post. But whether you're a marketing consultant or a new marketing client, I promise these 11 questions will get you an effective marketing strategy, faster than you thought.
---
Why firing clients is sometimes a good idea
January 22nd, 2013
Bad clients can ruin your business.
But only if you let them.
A few years ago we won some new business, and we were thrilled: A branding + website project with a major, internationally-known cosmetics firm. It was a smallish project, but we were certain it would lead to more work down the road, and did I mention it was a huge brand name?
(Because let's face it: When you're a small marketing consultancy, it doesn't matter how much revenue you've generated for B2B or smaller clients. Potential clients are really only interested in whether you've worked with brand names with which they're familiar.)
The project quickly went downhill: The overall goals, which seemed clear at the outset, suddenly got suspiciously murky; the client team seemed to change every 2 weeks, whereupon the whole project would change; we kept having to fly halfway across the country for meetings which never seemed to go anywhere; and their head office, which was located in another country, took 3 weeks, 10 emails, and 4 phone calls just to approve a URL.
The project was giving us indigestion. But it was a big-name client, our bills were getting paid, and we were a small company - we couldn't afford not to do it. Could we?
Sometimes, a client is costing you more than you think.
On the surface we weren't really losing a lot of money.
But between all the flying back and forth, the endless meetings, having to request information/feedback/approvals multiple times, and the fact that the goals had turned into unknowable quantum particles, we were losing more than we thought:
Sure, we were getting reimbursed for the cost of flights and hotels, but our time was part of an overall project fee. So the 'downtime' associated with flying across the country was costing us more than we realized
The revolving cast of characters on the client side meant we were never going to build the long-term relationships that would lead to additional or referral business
The lack of strategic direction meant we weren't going to get to do good work, so our dreamed-of case study was going to look anaemic
The whole thing was making us feel demoralized, which wasn't good for our other projects - in marketing you need to maintain a high level of enthusiasm at all times
We weren't able to take on other clients, because this project was taking up too much of our time
So one day, after yet another pointless meeting, we called the client and - politely - said that we couldn't work with them any more. They seemed surprised - I think their big brand name meant that no one had ever broken up with them before.
You may agonize about it. But 99% of the time, you won't regret it.
Client relationships are like the other relationships in your life: Most of the time, if it's not working for you, it's not working for the other party, either. (In our case, we learned later that some of the new members of the client team thought they should have hired a local firm - even though we'd been hired because the original goals called for someone on the ground in Toronto - but didn't know how to tell us that.)
The whole thing limps along, no one is happy, and the results - if you can even get that far - are spotty at best.
In the 10 years of StayAwake, we've only fired a handful of clients - and every single time, we agonize over it, because it always seems as dumb as quitting one job before having another one to replace it. But every single time, we realize afterward that it was the best thing we could have done for our business: We're able to focus on more successful, profitable, and enjoyable projects; we have fewer headaches; and we're able to do better work in the long run.
---
How to gently nudge a client toward a better brand identity
March 18th, 2012
Strategies for helping reluctant clients find better ways to express themselves.
Yes, this is a dung beetle pushing a large ball of dung. At least I didn't use an image of Sisyphus.
Yesterday I wrote about how to approach the problem of a client with a brand identity you don't like, and making sure you're not mistaking 'personal opinion' for 'professional advice'.
But what happens when you've asked yourself the right questions, remembered you're not the target, and still come to the conclusion that the client's brand identity is getting in the way of overall marketing success?
Negative know-it-alls never prosper
You know who I'm talking about: The people who waltz in and proceed to tell the client, with a boatload of condescension, that everything they've done up to this point is a giant heap of awful and they need to rebuild everything from the bottom up if they are to have a hope in hell of getting any more business from anyone, ever.
These blowhards do manage to get the odd client, but it's amazing how they never seem to keep them for very long. Because anyone who tells you they have the magic marketing answer to everything never does - sooner or later clients realize this for themselves, and go elsewhere.
When you first meet a client, you don't know how much money they've already spent on their brand identity; you don't know how emotionally invested they are in it; you don't know how the organization feels about it; and you definitely don't know if what they're doing is working for them or not. Walking up to someone at a bar and saying, "You know, you're really kind of ugly, but if you fix your hair, makeup and wardrobe, maybe we could go out sometime..." is the start of a totally dysfunctional relationship.
Ask questions, build trust
Client relationships are like any other relationships: Before they're going to take your advice, they're going to have to trust you. So before you make pronouncements about their brand and their organization, start by asking questions. These are the questions I ask when I think a client may need a brand identity overhaul:
1. Tell me the story behind your brand.
As I said yesterday, a logo or brand identity that looks unappealing to you may in fact have a great story behind it. You may even find that that story has value for their sales team, or quite a bit of equity in the marketplace. ('Kleenex', for example, is actually a terrible name, and the logo isn't much better. But it doesn't matter, since 'Kleenex' has been around so long, and is so ubiquitous, that it's become the generic name for any paper-based facial tissue.)
How this can help your case: If they struggle to tell you the story behind their brand, you can suggest that building a brand identity with a proper story behind it will make their sales and marketing efforts a lot easier.
2. Tell me the history of your brand identity. Have you worked with designers or marketing people before?
This is important to know, because if they say they just spent $50,000 on a new brand identity - especially if they worked with one of the blowhards mentioned above - they're going to be highly sensitive to criticism or suggestions for change. On the other hand, you may discover that the current logo was designed by the CEO's 18-year-old nephew.
How this can help your case: If you discover that they're new to 'marketing', educating them about how a properly-articulated brand identity can help them position and sell themselves can be all you need to propel them in the right direction.
3. Tell me about how you think marketing can help your business.
Good marketing starts with understanding the client's business, so by the time you're talking about branding you should already know what they do and why they think they're unique in the marketplace. Now it's time to drill down to identify gaps or opportunities that marketing can help to fill. Ideally this will become a discussion between you and the client - with you recommending opportunities, not just taking orders from the client - but it's good to start with what the client is thinking about how you can help them.
How this can help your case: If the client identifies a specific challenge ("Our salespeople aren't getting enough meetings" or "People aren't spending enough time on our website"), they open the door to a conversation about how the brand identity might be part of the problem.
4. Who is your target audience/market?
Over the years, I've worked with several property management-related companies, many of whom have had dreadful brand identities. At first I tried hard to get them to change, until I realized that 95% of their business happened as a result of long-standing relationships within a fairly tight-knit community of guys (yes, it's usually men) who have known each other forever, have owned commercial/industrial properties together, and tended to make business deals based on handshakes and beer. They didn't need expensive brand identities with charming brand stories - they just needed some basics to make them look professional.
However, when some of these businesses grew, and were looking to penetrate larger consumer markets, then it was time to push a better brand identity.
How this can help your case: Knowing your client's target market will allow you to demonstrate who else is excelling in their space - and show them how important it is that their brand identity is good enough to compete.
5. How do you see your business growing in the next 12-24 months?
As a business grows, so does their need for marketing materials. Today, all they think they need are business cards and a website; 6 months from now they may need anything from billboards to tradeshow displays to RFP templates; 2 years from now they may need branding and materials for line extensions.
How this can help your case: The more you know about your client's future plans, the more you can help them identify the marketing and communications materials they'll need down the line - and the easier it is to demonstrate how their current brand identity won't accommodate that kind of growth in the long run.
It's an organic process
It's a rare client who, after being asked a question or two, says, "Okay! I get it - let's revamp the whole brand identity! How soon can we do it?" That's okay - I'm a firm believer that the best brands are built over time, and as a result of a close relationship between the organization and their marketing team. Asking the right questions will help you build that relationship.
---
Your client's brand identity sucks. What do you say?
March 17th, 2012
You love your new client, but you hate their existing brand identity. Here's how to approach it.
In the past week alone, 4 different people - designers, web developers, content writers - have all called me and said the same thing: "I've got this great new client, who have this really interesting product, but their brand identity is terrible. It's so bad that I'm worried that whatever I do for them will end up being terrible too, and they'll either be mad at me or I'll be embarrassed to tell anyone I did it. What do I do?"
This is what I say:
1. Is it really as bad as you think?
If you're 'in the business', you probably have some very decided ideas about the way marketing materials should look and feel. I myself can't stand inconsistent fonts and colour palettes - they stick out like sore thumbs to me, they make me think that everyone involved with the company is unprofessional and highly un-detail-oriented, and I want to give the people responsible a stern talking-to.
But many times when I mention it to the client, it turns out that neither they, nor their stakeholders, have ever really noticed that there are 3 different fonts on their homepage. Their business is percolating along, with no noticeable gap in sales, and they've got bigger fish to fry at the moment. And so I have to step back and realize that I am not the target, I am more critical than the average person, and what I see as a 'disaster' isn't, really.
2. Is it actually having a negative impact on the client's business?
I think this website is terrible. The colours are totally 1990s, the site is loud and far too 'sales-ish', and I end up feeling that the guy behind it is far more interested in selling me stuff than in 'helping' me. But here's the thing: This guy makes a lot of money (he famously retired at 35); lots of people love him; and I understand that his website does a fantastic job of sales conversion for him. In other words, the site is working - so it doesn't really matter if I don't like it, or respond to the story he's telling.
The whole point of marketing is to drive the business goals. Unless you can demonstrate that your client's brand identity is actively getting in the way of doing this, you may just have to accept that your client may in fact know what they're doing.
3. Is there a good story underpinning a bad look and feel?
For years I worked with a company called Head2Head, and everyone hated their logo, which looked like this:
I inherited this logo - I didn't create it. In fact, it was created by the founder, who famously drew it on a napkin (and painted it) in the very early days of the company. Initially, I hated it, too - but then I realized that (a) it had a nice backstory; and (b) it became a sort of interesting talking point.
Plus, it's relatively easy to contain a difficult logo with good design:
See how nice and polished that looks? In fact, we often got compliments on our materials, and it didn't matter if those compliments were followed by "...but I still hate that logo."
(To celebrate their 10th anniversary, Head2Head renovated their brand identity, and it looks great - but now it has a different kind of backstory.)
4. What does the target audience think?
You may hate the look and feel of this website, for all kinds of reasons. But they "manufacture and supply researchers in the biomedical fields with specialized complex organic small molecules", and I'm pretty sure their target audience doesn't really give two hoots about how sexy their brand identity is - their brand equity and credibility is going to reside largely in word of mouth via scientists and whoever else cares about complex organic small molecules.

On the other hand, if you're about to spend a huge amount of money on a custom-designed house, are you going to trust a guy whose sense of aesthetics resulted in this site? Not so much.
Before you start worrying about the brand identity, it's important to remove yourself from the equation and insert the target market instead.
5. Is the current brand identity going to cause problems in the longer term?
One day last year, I got into a bit of a fracas with some woman on Twitter who took issue with my assertion that logos should never be black and white and brand identities should always include 4 colours in the official colour palette. She seemed to think that black-and-white logos and single-colour brand identities were just fine.
She was wrong, and here's why: Successful businesses will eventually need all kinds of materials, from websites to infosheets to business cards to product line extensions and patented processes. All of these things require graphics, imagery, and a brand identity that retains consistency even when fresh ideas are added. If you don't plan ahead, you'll run into trouble later on - it's almost impossible to shoehorn a new colour into a black-and-deep-red brand identity, for example. What's more, without a broader palette and a couple of fonts, you run the risk of a monochromatic site that doesn't give you anywhere to go, design-wise.
TOMORROW: How to guide a client to a better brand identity, even when they like the one they've got.
---