Entries tagged with gaming
How Zynga has killed Facebook games
June 16th, 2012
There's a big difference between 'word of mouth' and 'enforced spam'.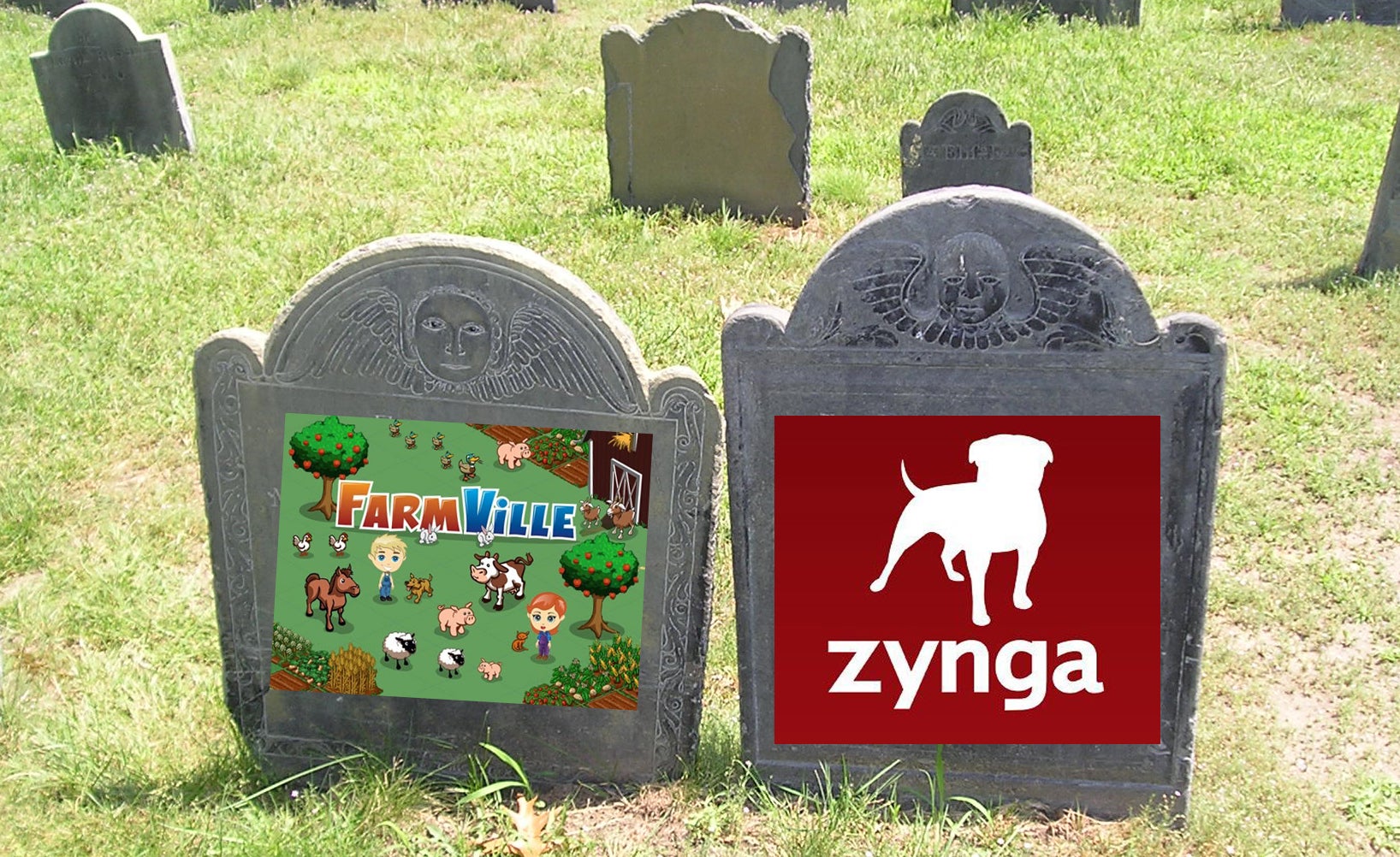 (Image via this site.)
Christmas of 2009 was when I first got a little obsessed with Zynga games. My cousin had been killed in Afghanistan on December 23, and the holiday season wasn't exactly filled with joy. I found myself spending the week between Christmas and New Years sitting at my computer, numbing my brain with Farmville.
To me it was a lot like the Lego I loved as a kid: I leveled up to a huge farm and really liked arranging the various 'items' in optical-illusion mountains and rivers and estates. I admit I spent money - probably $100 over the course of that Christmas holiday.
What I didn't like was Farmville's incessant demands to push the game to my Facebook friends. You couldn't so much as sell a virtual sheep without a pop-up asking you to 'share' the big event with everyone in Facebook, and even spending money didn't keep the game from demanding you 'invite' friends to do stuff in order to progress to other levels.
I'm quite sure that I lost Facebook friends over this, because many people found it easier simply to 'unfriend' me than to 'turn off all Farmville notifications' on their timelines.
Eventually I was sucked into CityVille and CastleVille, too, until, like an addict, I finally got so disgusted with myself that I deleted them all.
However, I'm still getting notifications from CastleVille, because apparently deleting the application from your Facebook apps isn't enough - Zynga continues to store your information on their servers and despite 15 minutes of searching, I still can't figure out how to delete my information from those servers.
Zynga has always been a bit evil
If you've been following Zynga for the past few years, you know that they've always had a sketchy track record. Founder Mark Pincus, accused of unethical spamming in 2009, famously admitted that they'd do "anything" to drive users and revenue.
And for a while, this approach seemed to work: With tens of millions of users and a December 2011 IPO that reached almost $10 billion, Zynga looked like the first Facebook-based games company to achieve big success.
However, the market doesn't love 'evil' for long:
(Image via this site.)
CityVille, CastleVille and FarmVille have all lost half their users in the past 6 months, and they've taken half of Zynga's share price with them, now at $5 from a high of $10.
What's happened?
Industry analysts are suggesting that the decline of Zynga is a signal that the golden age of Facebook-based games is over, and point to recent DAU (daily average users) statistics as proof:
I've seen plenty of commentary saying that the reason for this widespread decline is because users are increasingly moving to mobile games that they can play on their iPhone or Android. But I'm not so sure: Zynga's sweetspot for the -Ville games was always women in the 40+ category, and they're not the ones migrating to iPads en masse.
No, I think the problem is embarrassment. It's simply become too embarrassing to play Zynga games on Facebook, because you know that everyone hates getting notifications about it in their newsfeed, and it's almost impossible to completely 'hide' your playing patterns from all your friends. It's hard to really enjoy playing a game when you can't feel good - or private - doing it.
What's more, Zynga relied on continual Facebook feed-spamming to attract new users; now that active users are reluctant to let anything hit their timeline, and non-users have blocked as many notifications from the games as they can, there's no top-of-mind awareness to drive new users.
So what have we learned?
I think Zynga's rise and fall has some good lessons for marketers in the age of social media:
Spam only works for so long. You can achieve initial success by relentlessly pushing your message to uncomfortable levels, especially if you're delivering a decent product (and the Zynga games are well-designed, for the most part). But eventually both your users and your non-users get fed up
When your brand starts being embarrassing, you have a problem. In the absence of spam, you have to rely on word-of-mouth. If people are embarrassed to say they're using your product, you can't generate the word-of-mouth you need to keep growing
Long-term credibility is better than short-term hype. I'm quite certain that Mark Pincus et al thought, in December 2011, that they were business geniuses. After all, their "we'll do anything for traffic" approach had driven them to a multi-billion-dollar valuation. But now they've got a big problem, because it's going to be harder for them to attract new users to new games, whether they're Facebook- or mobile-based
One bad apple can ruin the whole category. It's my opinion that Zynga is almost single-handedly responsible for the decline in usage of other Facebook games: Zynga's spamming tactics have made everyone wary of allowing any games to access their timelines - so it's harder than it used to be for new games to get traction.
---